Dear colleagues,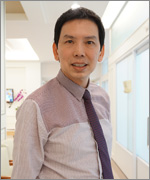 It is our pleasure to invite you to the 4th ASEAN Perspective in Liver Diseases 2016 (APLD 2016). The conference theme is "New paradigms in the management of liver diseases" where you can keep update the knowledge from the expert hepatologists from around the world.
Aside from the excellent scientific program, we have also prepared an exciting social program. The welcome reception will give participants a great opportunity to networking among colleagues while enjoying the cuisine, culture, and warm hospitality.
Look forward to welcoming you to the 4th APLD 2016, Chiang Mai, Thailand.
Sawasdee krab.

Teerha Piratvisuth, M.D.
APLD 2016 chairman of scientific program